Tableau Dépôt is always keen on exploring and valuing your ideas to offer you a unique made-to-measure framework project!
What is a tailor-made project at Tableau Dépôt?

All tailor-made projects start from an idea. It's yours! And we take care of the rest from here.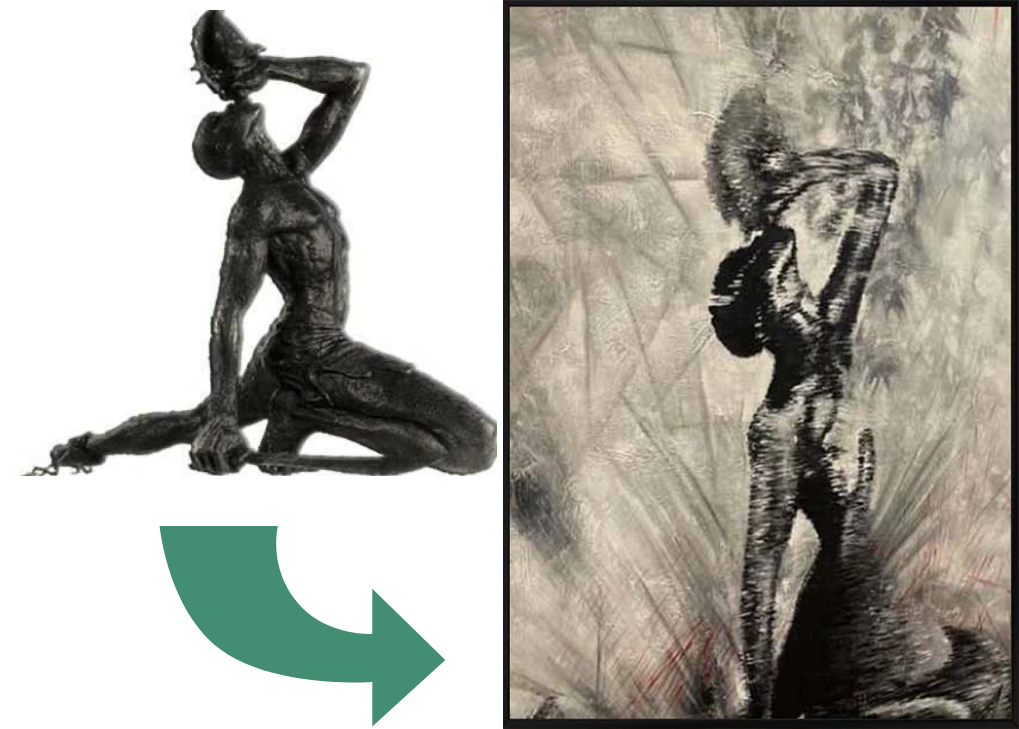 Where to begin? How to make it a reality?
You must bring us or send us the pieces of the puzzle, such as a photo or an image that inspires you. Then we can communicate with you, by recognizing the stakes and the difficulties to gather your ideas to then put them in the hands of our artists.
You will accompany us all along the realization of the project, in several remakes, to validate each step before our artist puts their brush on the canvas.
Move cursor from side to side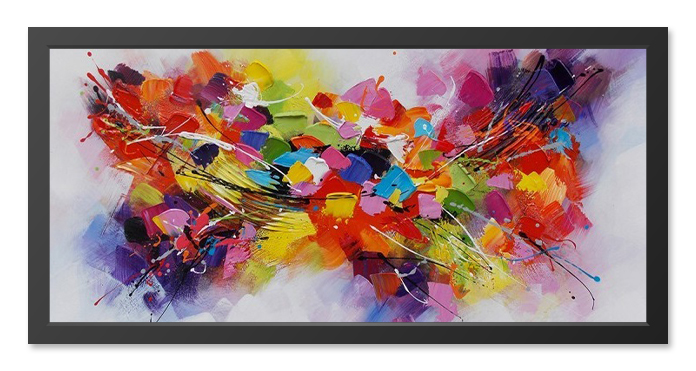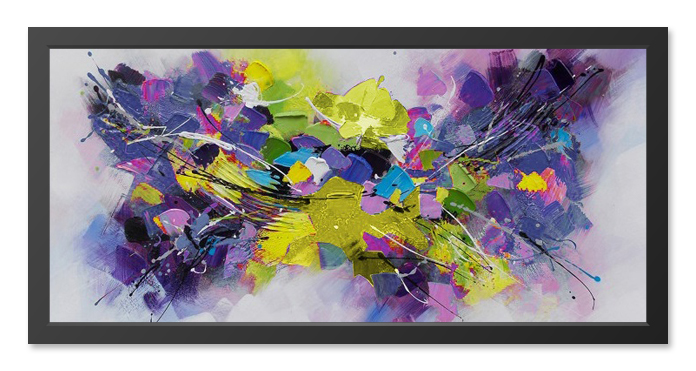 From painting reference K-24
Client's comment: add multicolors
Move cursor from side to side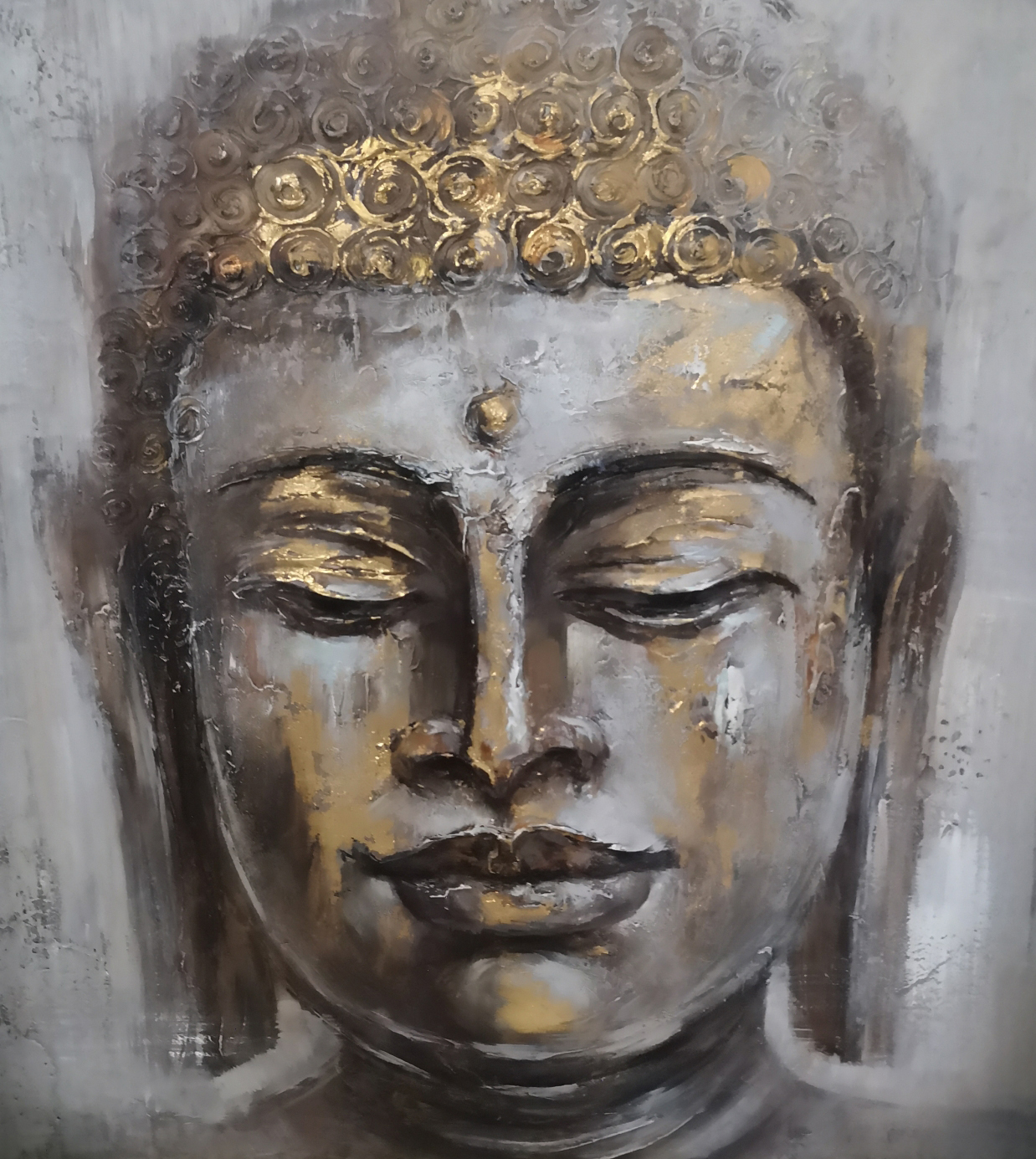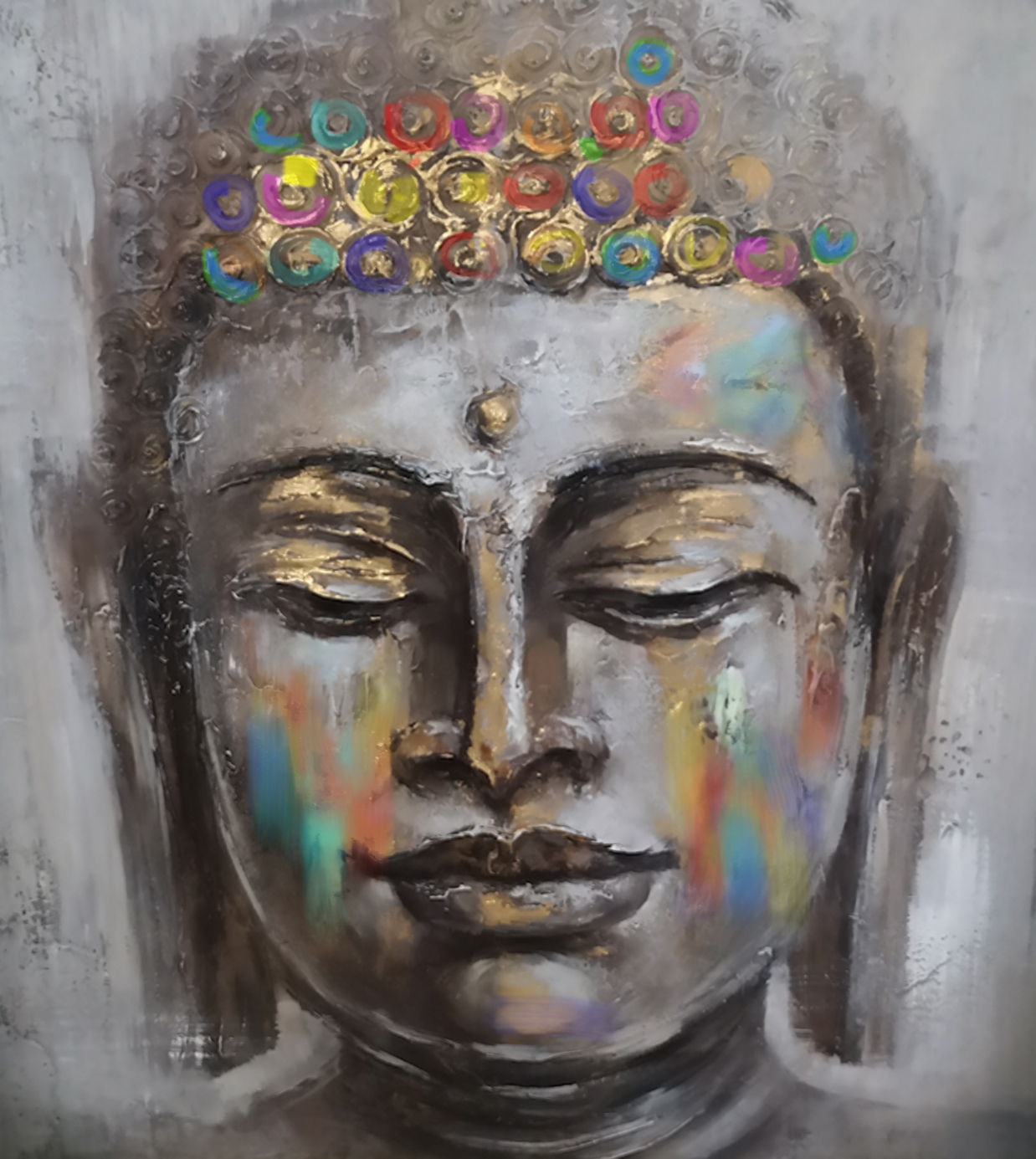 1 Do you have a photo you took with your cellphone? Portraits or others? We can work on them with our graphic artists in order to create an abstract or semi-abstract image that we can use to reproduce it on a canvas.
2
We can also start with a statue or an element that you wish to have put on a painting.
3
You can send us a painting from our gallery, or an image that inspires you, that you wish to modify from A to Z.
The ideas are endless and you have to bring us yours so that we can work together and make your painting project a reality.